3N1 Steaming Hot Water Tap
It's easy as 1-2-3 to fall in love with the 3N1. Hot water, fresh cold water and up to 98°C steaming hot water in a single, sleek appliance that will streamline your worktop. You'll love the practicality, and just adore the contemporary Italian design.
Hot water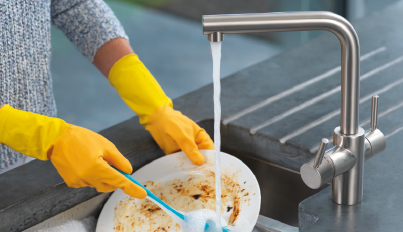 Fresh cold water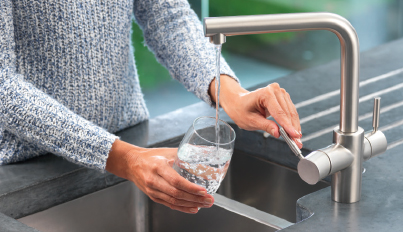 Up to 98°C filtered steaming hot water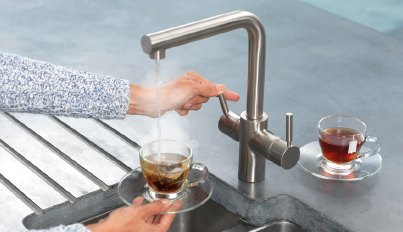 Roll over for the 3N1 hot tap hot spots!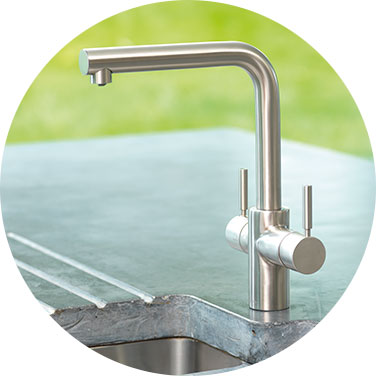 Contemporary Italian Design
Up to 98°C filtered steaming hot water
High quality low lead brass
Easy grip hot and cold handle
Filtered up to

98°C steaming hot water

Easy-grip hot water handle

Made of solid high quality low lead brass

Elegant one piece design

Smooth laminar flow

Efficient, space and time saving

Easy to install

Complete installation kit for solid surface mount

98°C is often quoted as the ideal temperature for tea, therefore the InSinkEratr heater water tank has gained the approval of the Water Regulation Advisory Scheme (WRAS)

2 years full warranty (Tap 5 years)

Available in chrome and brushed steel

Coloured taps arriving soon

F-701R will come standard with all 1100 series systems. It is a chlorine, taste and odour filter with additional lead protection and a scale reduction capability. It filters sediment at a 5 micron level. It is sold as replacement filters in a two pack carton.